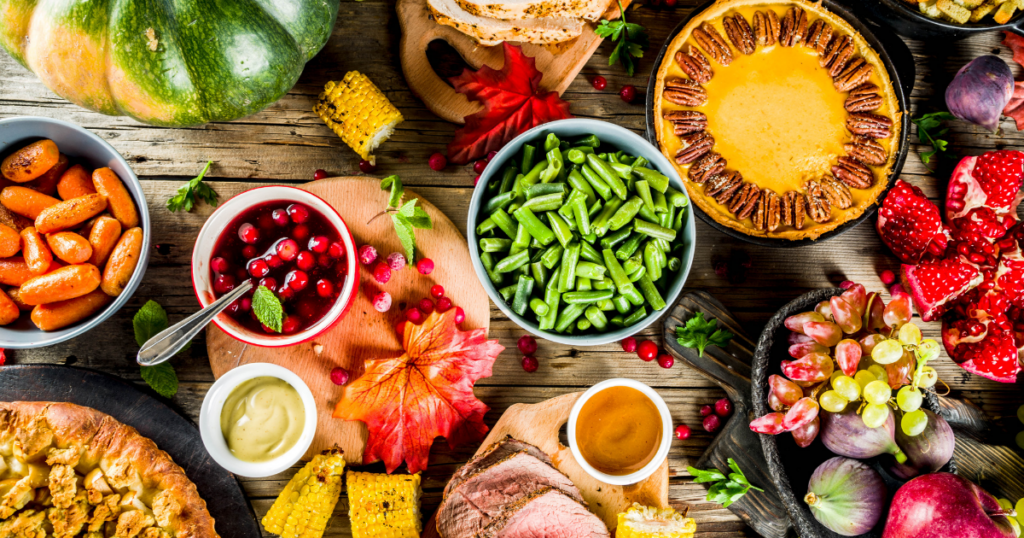 This time of year can be full of pitfalls to your eating and fitness routines. Here are a
few tips to help you avoid the holiday (and post-holiday) "blahs":
Look at your calendar and count all your holiday celebrations. Even if your
social calendar is filled to the brim, this probably only comes to a handful of meals.
Having some perspective will help keep you from that all-or-nothing binge mentality.
And if you do indulge in higher carb items, do your best to avoid waiting until
Monday, after the holidays or January 1 to restart. Start at the next meal. "After the
holidays" will be here soon enough – try to remind yourself how you want to feel
when it is.
Continue to exercise. Even though holiday errands and parties may have you
clamoring to stay afloat, make it a priority to get in some movement every day, even
if it means you can't keep up your full-on exercise routine. Ten minutes clears the
mental cobwebs, helps you stay focused and connected to your body, and helps you
make better food choices all day.
Prioritize protein and eating real food. Using keto and low-carb replacement
foods is a great strategy to keep you on-track, but not at the expense of real foods.
Before eating the keto treats, fill up on all the meat, fish, poultry, eggs, Greek yogurt
and green leafy vegetables you need to be full. Your body will thank you for giving it
good, simple whole food and you will be less likely to overeat the processed keto
foods.
Drink water. It's quite common to mistake thirst for hunger, so stay hydrated.
Drinking a glass of water before, during, and after a big meal will help keep you full
and less likely to impulsively eat. Also, alternating seltzer or water with alcoholic
beverages will help keep a lot of empty calories at bay and your decision-making
skills intact.
Breathe. Take a look at the food around you, and then take a deep breath. Stay
calm. It's only food. If you stay present and pay attention to physical hunger, you
may have an easier time assessing: do I really want that extra serving or am I in a
winner-take-all grab-fest because the post-holiday diet/restriction cycle will start
"after"?
Set realistic goals for the season. Having realistic expectations of your food and
fitness goals this time of year will keep you out of that diet/binge vicious spin cycle.
Longer fasting and setting yourself up for failure with exhaustive exercise routines
might not be realistic right now. Do your best and you won't be filled with regret in
the new year.
And of course, remember to try to relax and enjoy the best this season has to offer.
If that means putting some safety nets in place for accountability or reaching out to
a friend, loved one, or your health coach/doctor for support, please do so!
---
To learn more about the Group Coaching program, click here. Group Coaching meetings take place via Zoom every Tuesday at 5:30 pm ET.