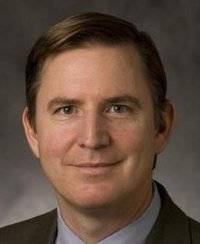 In the Group Coaching meeting held via Zoom on December 8th, our featured guest was Dr. Eric Westman.
Dr. Westman is an Associate Professor of Medicine at Duke University. He is Board Certified in Obesity Medicine and Internal Medicine and founded Duke's Keto Medicine Clinic in 2006, after eight years of clinical research regarding low carbohydrate ketogenic diets. He is Past-President and Master Fellow of the Obesity Medicine Association and a Fellow of The Obesity Society. He is an editor of the textbook Obesity: Evaluation & Treatment Essentials, and author of the New York Times Bestseller The New Atkins for a New You, Cholesterol Clarity, and Keto Clarity. He is co-founder of Adapt Your Life, an education and product company based on low-carbohydrate concepts.
Dr. Westman's newest book, End Your Carb Confusion, with co-author Amy Berger, will be released on December 15.
Discussion:
Dr. Westman has utilized the Atkins low-carbohydrate diet approach at Duke University for over 10 years, publishing numerous studies on the effects of a low-carb diet on obesity, diabetes, PCOS, binge-eating, and many other chronic conditions.
While regulating blood sugar has many metabolic benefits, Westman is not convinced everyone needs to be strict keto or in a deep state of ketosis to get the benefits of cutting out sugar. 
Dr. Westman talked about his latest book, End Your Carb Confusion (with co-author Amy Berger), which was written to share the knowledge gained using a low carb ketogenic approach with thousands of patients in a clinical setting.
Dr. Westman always recommends patients count total carbs (not net), because it is a much more accurate method. His clinical observation: many patients have better results and more success when switching from 20 net grams to 20 total grams of carbs.
His book includes a checklist of medical conditions and activity levels one can use to gauge an appropriate carb count to begin self-experimentation. Carbs can be added back in small 5 gram increments for a week or two before adding the next 5 grams.
When adding carbs back in, keep track of how you feel, measurements, and most importantly health markers (glucose levels, fasting insulin, blood pressure, etc.). The number on the scale is just a momentary snapshot.
In his experience, Dr. Westman says some athletes can healthily tolerate up to 150 grams of carbs a day.
Both Drs. Tro and Westman discussed keto replacements and appropriate use for them. Both agreed they can be the key to long-term sustainable success, but also a slippery slope. Hyperpalatable, prepackaged foods are very easy to overconsume — designed to keep us eating (and buying) more. The same can be said of nuts and dairy, which are completely keto-compliant but are often overused by those on a ketogenic diet.
The language between smoking cessation and food addiction is nearly identical: if you crave it and can't do without it you probably will overconsume it and it's probably not good for you.
To learn more about Dr. Westman, please visit here.
To learn more about our Group Coaching program, please visit here.