Dr. Laura Buchanan is a board-certified family medicine physician with a passion for using lifestyle modification as the first-line standard of care wherever possible. She completed her family medicine residency at Wake Forest in 2022 and was a valedictorian of her class at the University of Florida College of Medicine. For her undergraduate education she received a Bachelor of Science in Biomedical Sciences from the University of South Florida, from which she graduated summa cum laude.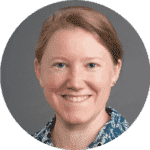 The mission that drives her is to help people age successfully. She has been passionate about fitness and health since she was a young child. That passion was initially derived from a love of sports but has since evolved and expanded to include a passion for healthy living generally, including the importance of nutrition, exercise, mental wellness, and an optimal use of the medical system. She sees her role as a doctor being two-fold: promoting prevention and practicing medicine.
"Today is literally the best time ever to be a doctor focused on improving metabolic health. It seems like every week new information comes out providing yet more evidence that a healthy metabolism should be the primary focus for preventing (and putting into remission) not only chronic physical illnesses like obesity and cardiovascular disease, but also mental illnesses like depression and anxiety. Despite the lack of focus by most doctors, it has been known for years that there is a strong correlation between being metabolically healthy and having lower rates of chronic physical and mental illnesses. Now the underlying mechanisms are being connected and it's incredibly exciting. At its core, metabolism is our body's system for producing energy. Among many other things it is the life-force that regulates our hormones. This explains why a healthy metabolism is crucial not just to optimizing our body's use of insulin but also things like dopamine and serotonin. What's even more exciting has been seeing the success from Dr. Tro's practice and how his team has created a support structure that makes lifestyle changes sustainable, and now I'm joining the team, it's a dream come true!"
Since entering the field of medicine Laura has been interested in the intersections of longevity, metabolic health, lifestyle changes and chronic disease. She likes to describe her role as a physician as that of a guide on the Oregon Trail. The trail is life itself, and reaching the end represents dying peacefully and fulfilled. Each patient has their own journey. Their starting point will be different, the group they're traveling with will be different, and the obstacles the trip throws at them will be different. But Laura wants her patients to know that she will be there the entire way, not just when something breaks. After all, the goal is to keep things from breaking in the first place.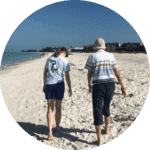 For the past several months Laura has been working closely with health coach Brian Wiley on a new Intro to Low Carb course. The goal with the course is to spread the word about the incredible results that are made possible through patient empowerment and a laser focus on improving metabolic health. These treatment programs have been so successful that other clinicians and institutions are asking for help bringing them to their own practices. One recent example is an FQHC (community healthcare provide) Laura has been volunteering time at in North Carolina to help launch a Low Carb course for their patients, and helping doctors there educate their patients about metabolic health and its efficacy in conquering type 2 diabetes.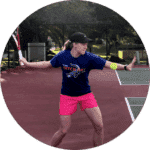 When she's not active in the clinic Laura's favorite things to do are going hiking and playing tennis, trying out new low-carb recipes, and celebrating wins both big and small with patients. Her idea of a perfect date is printing out medical studies and debating them with her husband, Matt Calkins, over a massive ribeye and a huge pile of broccoli.
Laura's passion for metabolic health led her to become a founding member of the Society of Metabolic Health Practitioners, an organization for which she now sits on the Board of Directors alongside Doug Reynolds, Mark Cucuzzella, Miriam Kalamian, Robert Cywes, Eric Westman, and of course Dr. Tro. She is also a member of the Alpha Omega Alpha honor society and the Gold Humanism society.
Since joining up with Dr. Tro Laura has been appearing regularly on podcasts to share her passion with anyone who's listening. If you'd like to check some of them out here are some links for easy access:
LOW CARB MD PODCAST: Episode 256: Discussing Metabolic Health Articles with Dr. Laura Buchanan.
Life's Best Medicine Podcast: Episode 124: Drs. Laura Buchanan and Matt Calkins
FITNESS CONFIDENTIAL with Vinnie Tortorich: Moving the Needle with Drs Laura Buchanan & Matt Calkins – Episode 2246
The Fit and Fabulous Podcast: S2E23: Dr. Laura Buchanan & Dr. Tro | It's Never Too Late to Make a Positive Change
LOW CARB MD PODCAST: Episode 234: Dr. Laura Buchanan
LOW CARB MD PODCAST: Episode: 232: Doug Reynolds and Dr. Laura Buchanan
LowCarb USA: Dr. Laura Buchanan, a Young MD Who "Gets It", Joins Forces With Dr. Tro Kalayjian: Ep 95
We are delighted to be adding Laura to our practice, and if you are interested in having a doctor dedicated to helping you age successfully and achieving the best metabolic health possible she is accepting new patients! Initiation fee for Virtual Primary and Metabolic Care will be waived for new patients during the month of January!