Orangeburg, NY – For the second consecutive year, Dr. Tro Kalayjian completed the Orangetown Recreation Santa Claus 5K Run in less than 20 minutes. The race was held Sunday morning at Veteran's Memorial Park in Orangeburg. Kalayjian placed fifth overall in a field of 196 runners with a time of 19:40. Kalayjian, 36, finished eighth in last year's race with a time of 19:01.
Kalayjian's performances are impressive by any standard, but are simply remarkable when one considers he weighed 350 pounds just four and a half years ago. Prior to last year's race, Kalayjian was the subject of a LoHud newspaper article that documented his 157-pound weight loss. and his goal of breaking 20 minutes in the 5k race.
"When I was 350 pounds, running would have been terrible for me, terrible on my joints," Kalayjian told the Journal News. "I had joint pain all the time and after losing 80 pounds using a low carb approach, exercise became a pleasure. I slowly started increasing exercise, and avoiding the Wheaties and Gatorade. Somehow I got better and better, and got my mile times down. Ultimately I was able to lose 150 pounds by eliminating processed carbs and sugars."
Kalayjian ran this year's race having fasted for the previous 24 hours, demonstrating that the body is capable of performing intense athletic activities without the need for carbohydrates as fuel. Shortly before the race began, Kalayjian was asked what advice he had for people struggling with obesity and metabolic disease. "You don't need carbs, you don't need sugar, you don't need Gatorade, and you don't need Power Bars. You just need some meat and you need to not eat when you're not hungry."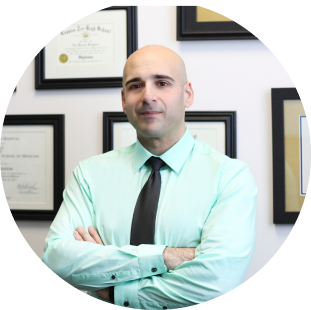 I am a board-certified physician, I lost 150lbs to reclaim my health for myself and my family. I did it by ignoring much of the conventional medical advice that we have been told. My life's goal is to get you healthy and prevent disease. I want to get you OFF of your medications.