Poster presentation at the Symposium for Metabolic Health – Boca '23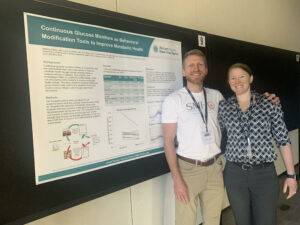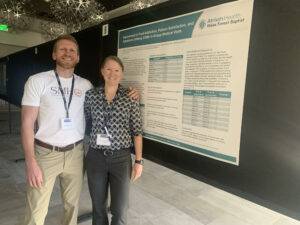 Dr. Laura Buchanan MD, MHP at Dr. Tro's Medical Weight Loss and Dr. Matt Calkins MD attended this year's Symposium for Metabolic Health conference in Boca where they proudly presented two posters that report data from a quality improvement study during their residency.
Dr. Buchanan shares "It was great to have an opportunity to share a deeper understanding on diabetes and how our bodies respond to activities of daily living / food." She went on to explain "our work sought to improve the quality of group medical visits (GMVs) for subjects with type 2 diabetes by giving patients continuous glucose monitors (CGMs). While there was statistically significant improvement across the board, it was incredible to see the improvement in food addiction symptoms, which were fully resolved across all patients. Those are the results we want. Truly remarkable!"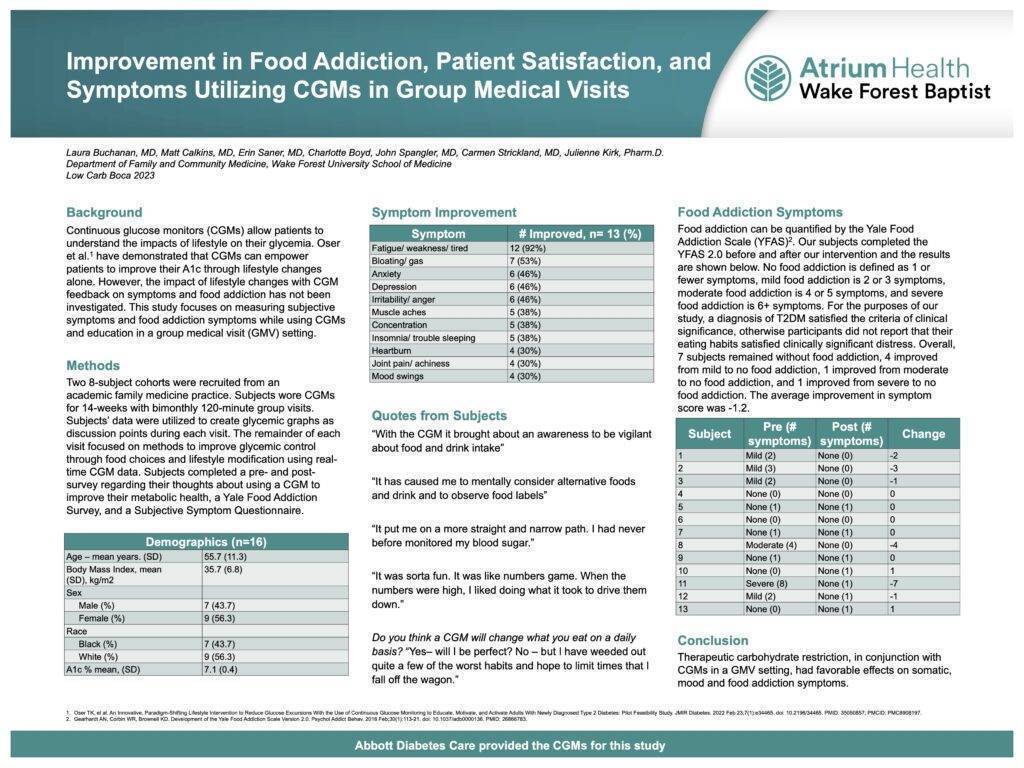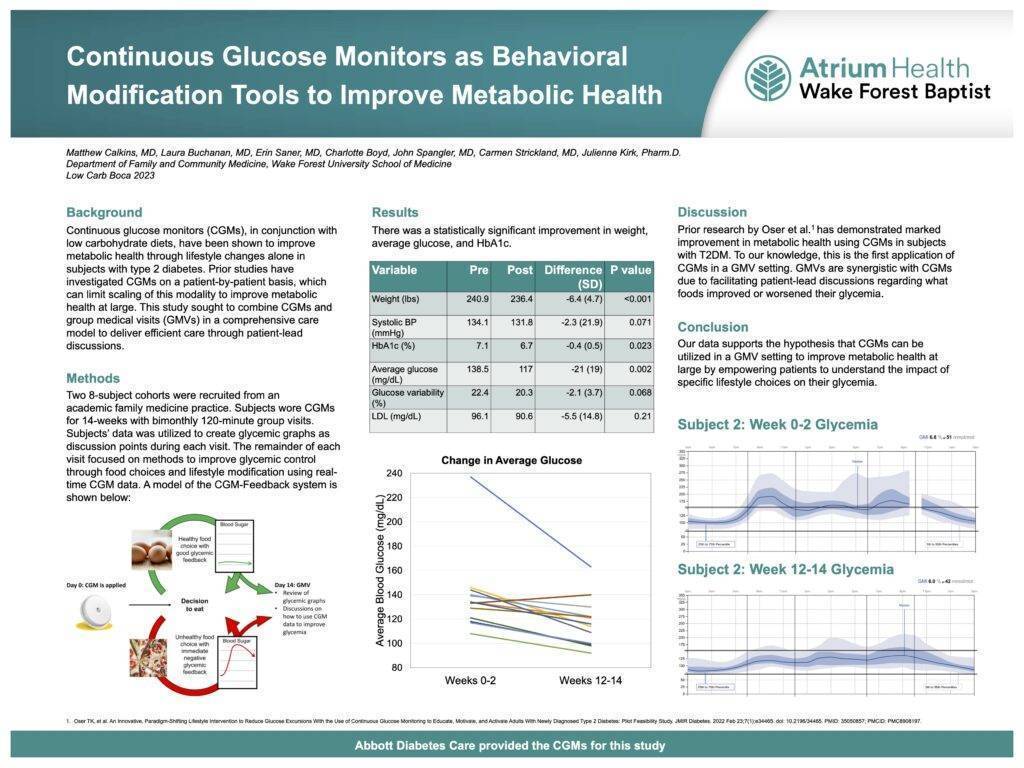 Dr. Laura is accepting new Medical Weight Loss and Virtual Primary Care patients with a waived initiation fee throughout the month of January. Sign up today or contact our office (845-397-2873) with any questions.
PDF: