Sign up for the Group Coaching program now for just $10 per month. Sign up by July 7 to waive the introductory session fee.
Dr. Tro's Medical Weight Loss & Direct Primary Care has hosted more than a dozen free online Town Hall events over the past three months. These meetings were organized shortly after the COVID-19 pandemic struck, and Dr. Tro and his health coaches became aware of the additional stresses and challenges faced by patients trying to maintain their low-carb lifestyle.
These free teleconferences routinely attracted 80 to 100 attendees, and a large number of these people returned week after week to participate in discussions on topics including various types of fasting, cheat days, binge eating, managing sabotagers, the fat lever, weight loss expectations, weight loss stalls, sensory specific satiety, and how to advocate for yourself.
Dr. Tro was joined in discussions on a variety of topic by his health coaches Amy Eiges and Brian Wiley who have successfully used the low-carb lifestyle to sustainably lose weight and improve their health. All three have amazing ongoing success stories, but are also well aware of the challenges that can easily sidetrack their efforts.
In an effort to keep these online coaching sessions going in a sustainable way, the practice recently began offering weekly online group coaching for a fee of just $10 per month (with a limited time only waiver of the introductory fee).
The meetings are held every Tuesday from 5:30-6:30 p.m. EDT. As a way of letting interested people gain an understanding of how these meeting work, the first meeting of each month is open to all. The next free meeting is Tuesday, July 7. Register here.
Topic for the July 7 meeting include: Adjusting to the "New Normal" and Emerging from Quarantine – Navigating and Preparing. Participants are invited to ask questions during the meeting, or questions can be submitted in advance to webinars@doctortro.com.
For those who would lik e to continue receiving the benefits of meeting every week, we are now accepting registrations for the monthly group coaching program, led by Dr. Tro, Amy and Brian.
You can sign up for the Group Coaching program now for just $10 per month. Upon signup, you will receive access to the weekly online teleconferences, and all the benefits of working with our experienced, knowledgeable, and certified group coaches. Important: In order to waive the introductory session fee, and attend weekly meeting for only $10 per month, register July 7.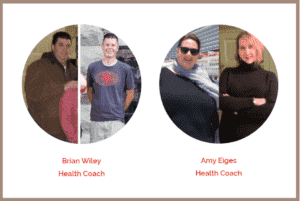 "The original purpose of these free meetings was to address an immediate and urgent need we saw due to the coronavirus," said Dr. Tro, "but it has become clear that the value of these meetings goes far beyond what we envisioned. We have received feedback from many indicating there is an interest in continuing these meetings beyond the three months we initially planned."
Topics of the meetings have included:
Appetite
Satiety
Low carb
Intermittent Fasting
Time Restricted Feeding
Alternate Day Fasting
Stress
Binge eating
Diabetes
Congestive Heart Failure
Hypertension
Obesity
And more…
Attendees have the opportunity to ask questions and share both their challenges and strategies they are using to overcome their challenges.
Kalayjian said he fears the stresses people have been experiencing result in increasing levels of things like alcohol use, binge eating, and hostility in the home.
"These things worry me. They can easily undermine the progress my patients have made, and we have to figure out ways to talk these problems out and find solutions. These are truly difficult times and we are here to help. We are all in this together."
Tuesday, June 30, 2020 Meeting Update: 
In this week's group coaching session, Dr. Tro and health coaches Amy & Brian discussed the effects of artificial sweeteners, and the phenomenon known as paralysis by analysis, and how to avoid it.
Dr. Tro began by discussing the effects of various artificial sweeteners on blood sugar, and cited several interesting studies (links below). Dr. Tro, Amy, and Brian then discussed their personal experiences, bith positive and negative) with artificial sweeteners during their journeys and some of the signs to watch out for, including stomach distress, cravings or causing you to eat more.
Participants had the opportunity to weigh in with their own experiences and receive feedback from Dr. Tro and the health coaches. Next group meeting will be held Tuesday July 7. Sign up by July 7 to waive the introductory session fee.
Links to Studies Shared in the June 30 Meeting:
Dr. Tro Kalayjian is a physician who is board-certified in Obesity Medicine and Internal Medicine. Dr. Tro's Medical Weight Loss & Direct Primary Care is Rockland and Bergen County's premier medical weight loss facility, with a focus on helping patients make drastic changes through lifestyle interventions. Visit www.doctortro.com/appointments/ or call 845-397-CURE to make an appointment.