This week, Dr. Tro's Office Manager, Taline Boyadzhyan shared two quick low carb meals she prepared. She's the busy mom of two young kids, with a full time job and hefty graduate school schedule.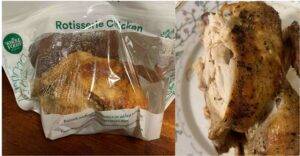 "I had been at work all day, picked up the kids from school and took them to a routine doctors appointment. By the time we finished it was 5:30 pm and needed something quick. We ordered drive up Whole Foods pick-up and were on our way with dinner!! When we got home I made a quick salad with spinach, red peppers, cucumber, and tomatoes."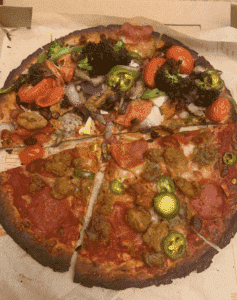 Another night a few days later, Taline was stuck at the office late and needed to come up with another quick meal for the family. She opted for a keto-crust pizza from Blaze Pizza. "Sometimes I have time to make a big, over-the-top meal, but this week it was quick and easy rotisserie chicken and takeout from Blaze. Doesn't always have to be complicated or time-consuming."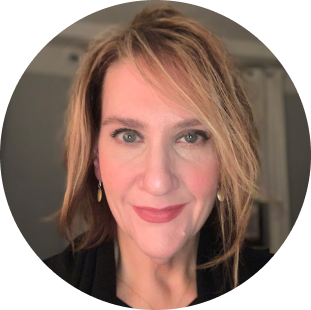 Amy Eiges is a health coach and reformed chronic dieter who is passionate about helping others recover from the diet-binge-gain-shame cycle she struggled with for years. Since discovering a ketogenic and low-carb lifestyle, she has lost over 200 pounds and has both reversed pre-diabetes and resolved lifelong depression. "When I was just starting out, facing 200 pounds to lose seemed insurmountable, and the idea I would ever be where I am now was unfathomable. Know this: I am not extraordinary. I just finally got the right advice, put one foot in front of the other and didn't look back. I know now that it can be done, but after battling this war for 40 years I had lost hope that it was really, truly possible. I am living proof that it is."
Read more about Amy's story and struggles with food addiction and chronic dieting ("I Am Not Broken").